We hope that you enjoy exploring the gardens and estate during your stay with us.
The 70 acre site is home to The Tawny Hotel and you'll find all 55 of our 'rooms' on the estate map below.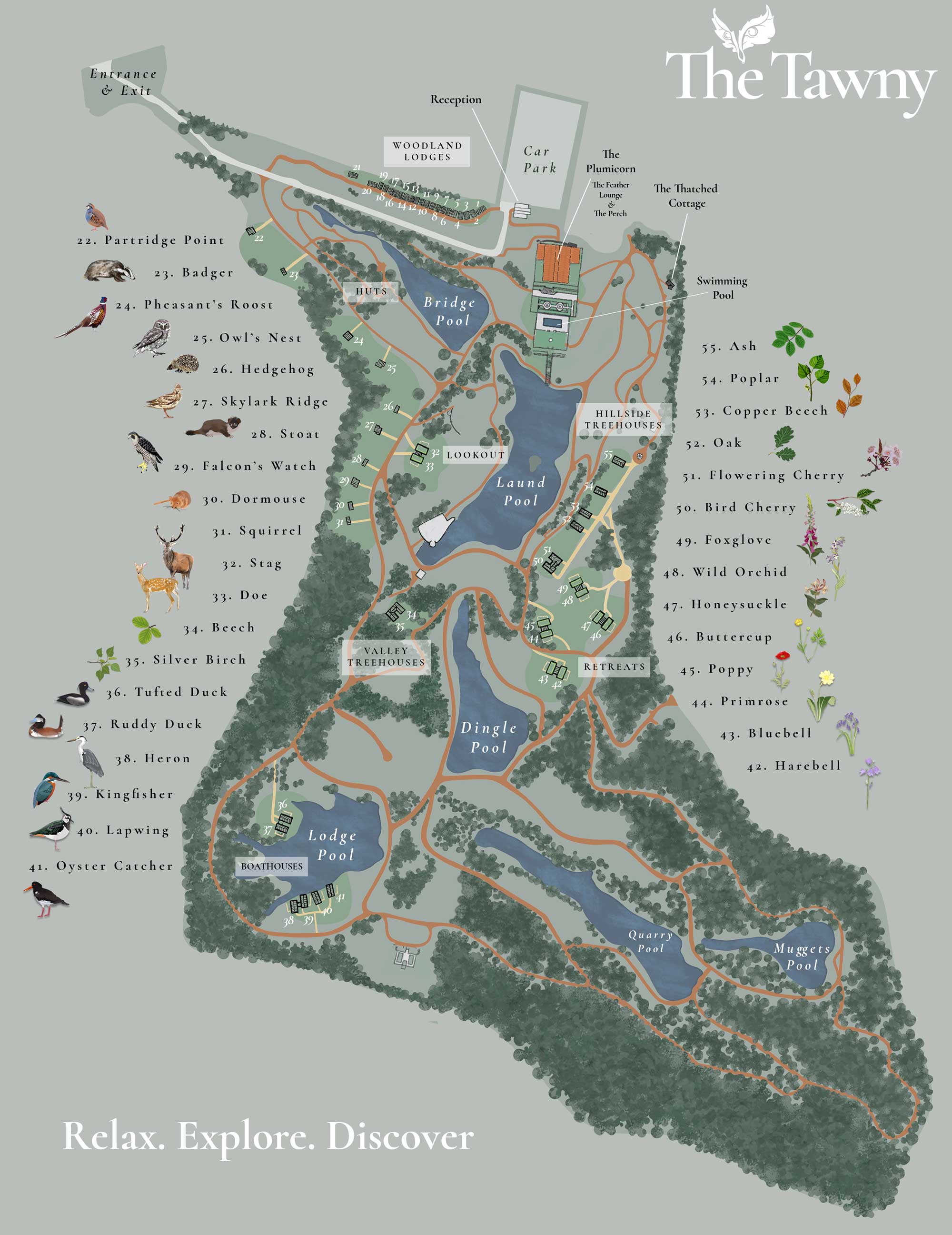 The estate, its five lakes, rollings vistas and considered outlooks are Mr William Podmore's legacy to the area.
The creation of numerous fascinating, quirky, garden follies, each defining a view or vista across the gardens, was integral to William Podmore (Jnr.)'s vision for the estate and have helped define the gardens that exist today.
We hope that you'll enjoy discovering some of these follies during your stay, many of which were salvaged from grand houses in nearby counties.